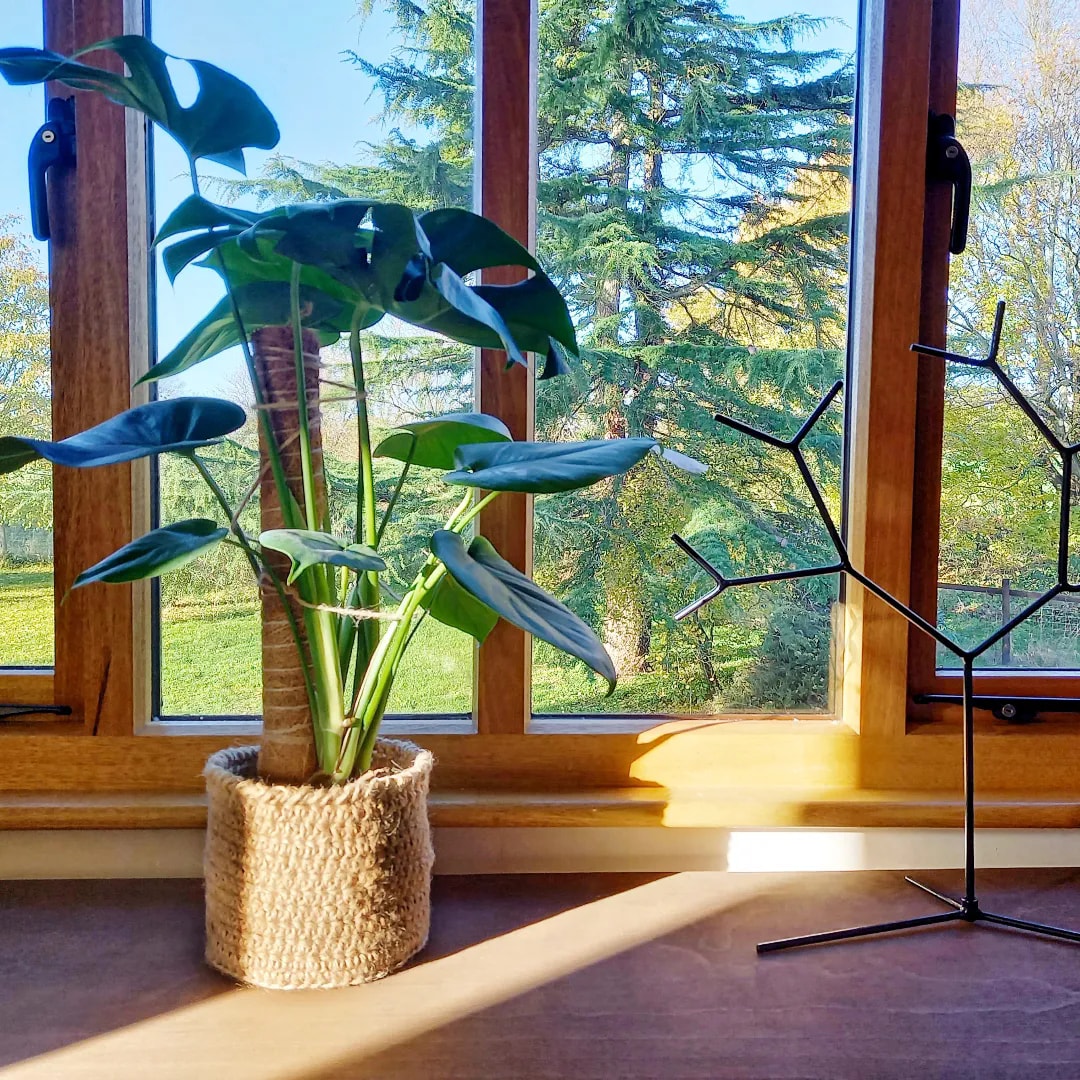 Hello children! I have been rather quiet on here, but lots of things have been happening behind the scenes. Somehow I have been having a bit of a hard time photographing stuff in the last few months, thus the lack of posts. I suspect because of how little daylight we seem to be having – I tend to remember to take photos late at night when it's dark and the lighting conditions are quite poor.
But I made an effort this week and took some shots of my latest FO: a plant pot cover crocheted in jute for my beautiful Monstera Deliciosa. I absolutely adore this little plant, had been coveting my own Swiss Cheese plant for a long time and in the summer I finally got myself one. It has since sprouted quite a few new leaves and appears to be very happy in her new home, touch wood!
The fibre used for the pot, however, was very tough and rough on my fingers and so it took me a rather long time to get it done, for the relatively small size of the item. I think I started it in August, and only just completed it. I really like the finished object, but I'm in no hurry to work with jute again any time soon.
Ax
Recent words